55 year old woman gives birth to triplets after many years of marriage…
Residents of Otuokpoti community in Ogbia Local Government Area of Bayelsa State have been thrown into celebratory mood after a 55-year-old woman gave birth to triplets.
The first-time mother, identified as Mrs Tegbe Awusaziba, delivered the babies through caesarean section after several years of marriage without the fruit of the womb. Fortunately, both the mother and her babies are said to be perfectly fine.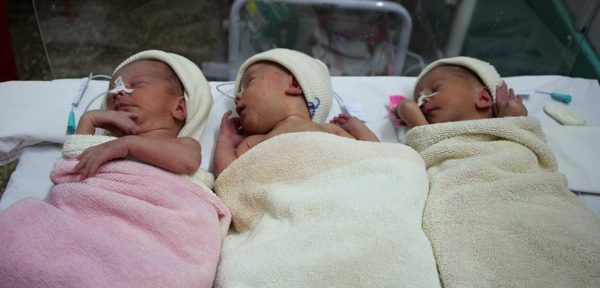 Following the news of Mrs. Awusaziba's safe delivery, members of the community went agog and trooped out to celebrate.
Speaking to newsmen, Mrs Awusaziba expressed gratitude to God and said she didn't believe that she was pregnant at the early stage of her pregnancy, due to her age.
Meanwhile, the Personal Assistant to the SA to Bayelsa State Governor on New Media, Preye Sinclair Emmanuel, shared photos from the jubilation in Otukpoti community online.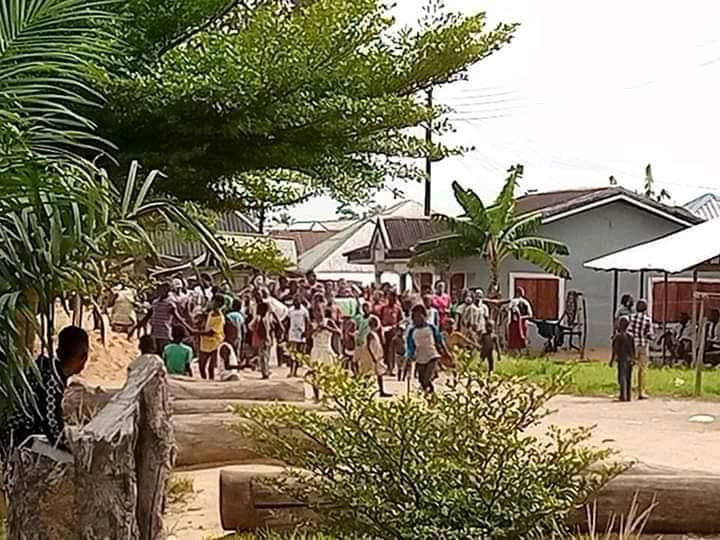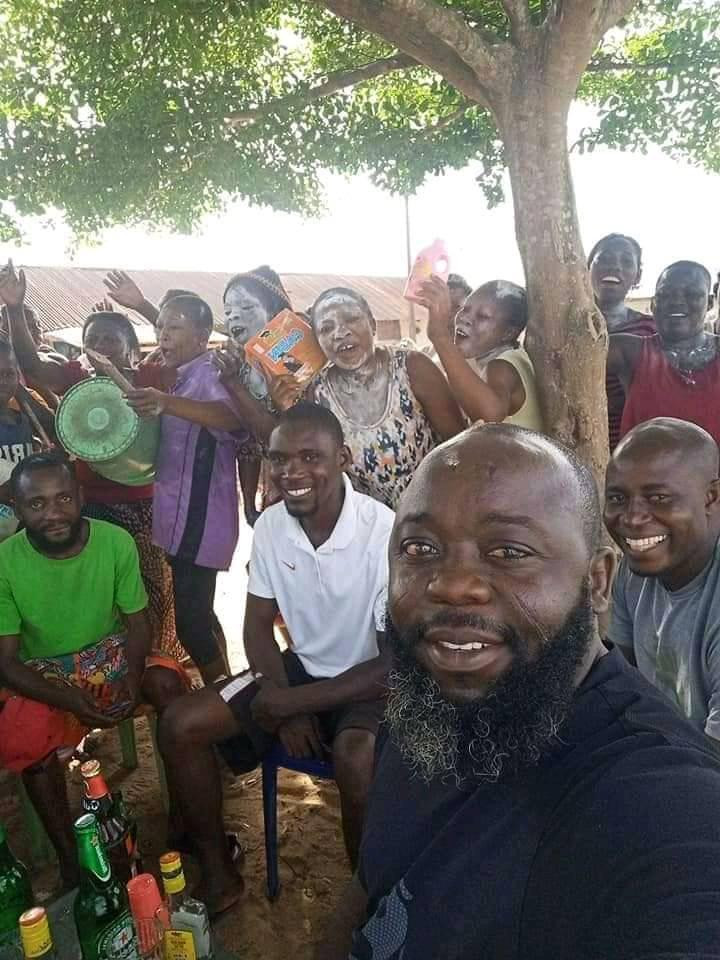 In other news, A Nigerian couple, Mr and Mrs Ogeah also celebrated the arrival of their triplets after 11 years of marriage and several miscarriages.
A family member, Evelyn Odume, who shared the amazing news on Sunday, April 11, declared that God has put the devil to shame.
In her words ;
"You do not lie, you do not fail, what is hard for you to do it doesn't exist o. it can never, ever exists ooo….. faithful God I worship for ur a faithful father and you never fail… Friends and family help me glorify the name of the Lord for this miracle.11years of marriage finally blessed with tripplets congratulations Mr and Mrs ogeah,"
"Miracle working God you are worthy to be praised. Congratulations big Aunty …the Lord has put the devil to shame".