Kenechukwu Okeke, the Activist who was against the #ENDSARS Campaign and also defiantly sued Nigerian celebrities supporting the movement has died.
In recent reports, it has been revealed that Okeke was macheted by 7 men in Nkpor, near Onitsha, Anambra state.
Read the narration below as told by his wife, Mrs Blessing Odinakachi Okeke ;
"Chiadiobi (the tenant) was living in our house, but when he packed out without our knowledge and asked to be given two months of his rent that he left, we told him he should have notified us that he was packing out.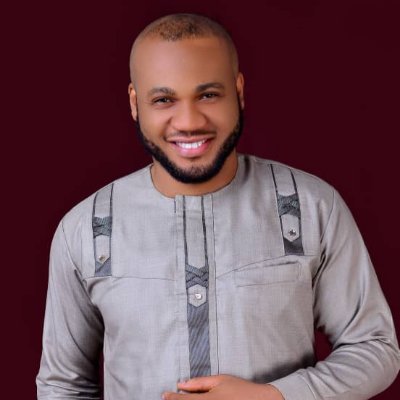 "My husband was not around the day he came but I told him he packed out of the house without our knowledge and should not be given back any money.
"He threatened to deal with us, saying he will teach my husband a lesson. I called my husband and told him what the boy said and that he should not come to confront him, since they say he is a bad boy.
"My husband later reported the matter to the DSS and to the police, and he was made to write an undertaking, but he was still coming to terrorize us. Sometimes he will come to our house and break open the gate and come in and pick whatever he wants to pick.
"One day, he came to our house and my husband confronted him, without knowing that he had many boys with him downstairs, and before my husband could do anything, they macheted him, and the fuel we wanted to pour into our gen, they poured it on him and lit him up, and that was how my husband died."
Activist who sued Nigerian celebrities who supported End SARS and CNN has been m*rdered by his tenant in Anambra
---
Nigeria activist murdered, CNN, Endsars protesters, #Endsars campaign, Nigerian celebrities, Anambra state, Kenechukwu Okeke killed, Kenechukwu Okeke biography, Kenechukwu Okeke
---
Do you know you can make money from this site? Just by reading news, Sharing content, Commenting, posting and more…
Kindly Hit The WhatsApp button below for more information and how to process your registration.
Click to WhatsApp
Click to WhatsApp
---