Nigerian actress Debbie Shokoya as cries out for help for her colleague, actress Dorcas Anjola, who suffers from ovarian cancer.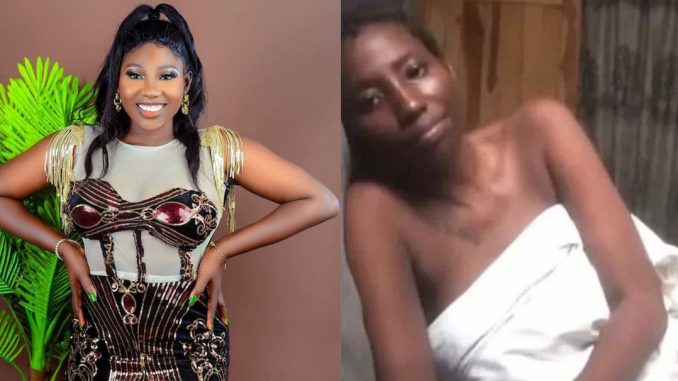 Dorcas Anjola needs 13.2 million Naira for the last stage of her treatment.
Dorcas Anjola a few months ago cried out to the public for help, she was later flown out of the country for treatment.
Debbi Shokoya took to social media seeking funds for Dorcas' last stage of her treatment.
She wrote:
The last stage of Gbemi's treatment
🙏🏾🙏🏾🙏🏾🙏🏾🙏🏾🙏🏾🙏🏾🙏🏾🙏🏾🙏🏾She has started are chemotherapy and so far , so good , she is responding to treatments in Dubai ….But the last stage of her treatment is the surgery ..We needs 80,000 Dirams …13.2million if we convert to our own naira ) …She needs to undergo the surgery before the end of the 6 cycles and to take care of some other bills …
We appreciates everyone that helped us with the previous donation …With each donation we received , we become all that much closer to our goal ..Thank you for making the difference through your compassion and generosity 🙏🏾🙏🏾🙏🏾🙏🏾🙏🏾🙏🏾🙏🏾🙏🏾🙏🏾🙏🏾🙏🏾🙏🏾❤️❤️
Grateful to everyone who supported Gbemi's treatment at the pioneering stage …..The endless love and support Gbemi received from all of you , family , friends , fans and colleagues has been immense …We are grateful …Let safe Gbemi 😍❤️❤️🥲
Gtb bank
Gbemisola Anjola Dorcas
0264097951
Gofundme account
I'd really appreciate it if you would share or donate to this GoFundMe,
*Please, donate to help beat cancer️.*
https://gofund.me/1778718f
Actress Dorcas Anjola seek for financial help, need 13 million Naira for surgery
---
see video hd, see video hindi, see video english, play video, bad video, new video, open video, english video, video download instagram, all video downloader, video downloader for pc, video downloader chrome, hd video downloader, freemake video downloader, video downloader pro, video downloader mp4 mp3,
---
Do you know you can make money from this site? Just by reading news, Sharing content, Commenting, posting and more…
Kindly Hit The WhatsApp button below for more information and how to process your registration.
Click to WhatsApp
Click to WhatsApp
---