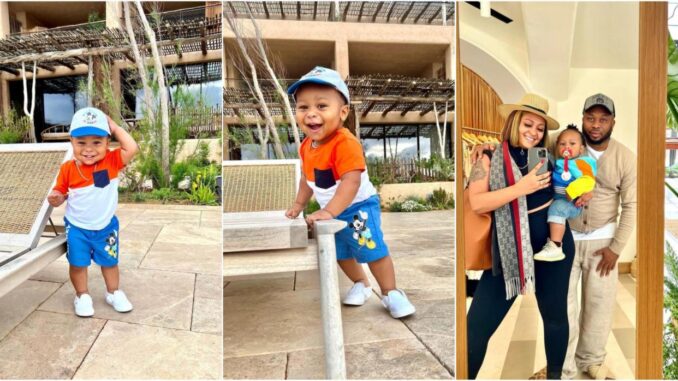 Rosy Meurer has taken to social media to jubilate after Turkish police took photos with her son, King Churchill.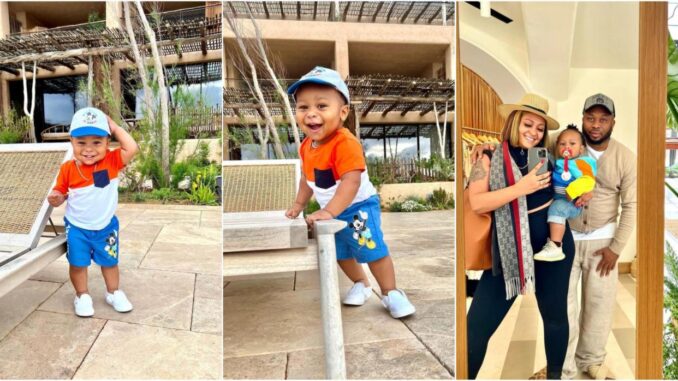 Rosy Meurer, her husband Olakunle Churchill, and her son are on vacation touring several countries
In the post shared on her Instagram page, Rosy Meurer revealed that her son had become her new fashion accessory.
According to Rosy Meurer, when the Turkish police stopped, she wondered what was happening until he bent to her son's stroller and brought out his phone to take a selfie with him.
He wrote: King is my new fashion accessory That's how Turkish police literally stopped me to take a picture with him. At first I was thinking "what did I do o" only for him to bend to king in his stroller and brought out his phone to take a selfie with KING CHURCHILL.
News recalls Ufoma Mcdermott and some fans reacted after Rosy Meurer lamented about how her son made her dump the baby girl lifestyle.
Rosy Meurer and her husband are currently on vacation in pain, and she has never stopped sharing some of their beautiful moment online.
Taking to her Instagram page, Rosy Meurer shared a video of herself backing her son at the airport.
According to Rosy Meurer, her son stopped her 'Yanga' (show off) when he requested to be backed at the airport.
She captioned the video: Na so dem end my yanga. A whole Mrs Churchill This is what King @thereal_kingchurchill has turned me into for airport o. Enroute my next destination. Can you guess??
Reacting to the video, Nollywood actress Ufoma Mcdermott laughed over the video stating that children will always stop the baby girl lifestyle of their mothers.
Actress Rosy Meurer jubilates as Turkish police take selfie with her son
---
rosy meurer biography, rosy meurer net worth, rosy meurer wedding pictures, rosy meurer first child, rosy meurer instagram, how old is rosy meurer, rosy meurer churchill,
---
Do you know you can make money from this site? Just by reading news, Sharing content, Commenting, posting and more…
Kindly Hit The WhatsApp button below for more information and how to process your registration.
Click to WhatsApp
Click to WhatsApp
---