Nigerian Aphrodisiac dealer, Jaruma,  demands a reimbursement from Tacha, Ubi Franklin, and other acquaintances whom she has ever aided financially.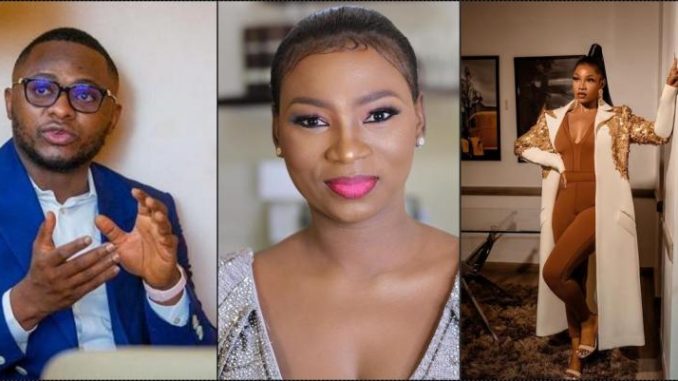 This follows reports of running for president of the Federal Republic of Nigeria.
Jaruma compiled the names of those to whom she has ever provided financial assistance, as well as the sum offered, on her Instagram profile.
While praising them for helping them in their time of need, Jaruma insisted on a complete return.
"Jaruma was there for u when u needed money. Jaruma was good to u. Jaruma helped u. Can u now do the same for Jaruma?
Please, I need u now pls return my N25o,000 Gtbank Hauwa Saidu Mohammed 0024612473," she wrote on her Instagram page.
In more news, Nollywood actress Nkechi Blessing's ex-lover, Opeyemi Falegan, has chastised her for peddling lies in her recent post on social media.
We reported earlier that on May 23rd, Nkechi Blessing said she has been given a one million naira monthly allowance by an unidentified fan who has declined to give his identity.
In response, respectable Falegan chastised her in a now-deleted post, accusing her of lying, alleging that many people date for survival.
Opeyemi Falegan called the actress "cloutina," implying that she would say anything to stay in the spotlight.
See his post below:
"Most of you actually date for survival and not love. Lie lie lie everywhere. Lol Lol. Cloutina will say any rubbish to remain relevant. Always sounding hungry. Oma se ooo. Thank God, I dodged that bu*let."
Anyone I Ever Sent Money To, Please Return It" – Jaruma Laments As She Calls Out Tacha, Ubi Franklin, And Others
---
jaruma kayamata, jaruma divorce, jaruma products, jaruma products and prices, jaruma empire, jaruma husband, jaruma pictures, jaruma products and uses,
---
Do you know you can make money from this site? Just by reading news, Sharing content, Commenting, posting and more…
Kindly Hit The WhatsApp button below for more information and how to process your registration.
Click to WhatsApp
Click to WhatsApp
---