Do not give testimony until everything is done, it attracts evil spirit
Singer and ex-member of the defunct PSquare group, Paul Okoye popularly known as Rudeboy, has revealed that a premature testimony can attract bad spirits to a person.
He made this statement in a post on his Instagram stories hours ago, today Thursday 12 August.
According to Rudeboy, it is very important for people to delay their testimonies until everything involved in their plans or achievement has been sealed.
This Paul Okoye says, is because bad spirits are lurking around and will be attracted to a "premature testimony" — as he puts it.
While taking to Instagram to dish out the advice to his followers, Paul Okoye wrote;
"Teach your self not to announce testimony, until everything is seal, premature testimony attract ev*l spirit"
See his post below: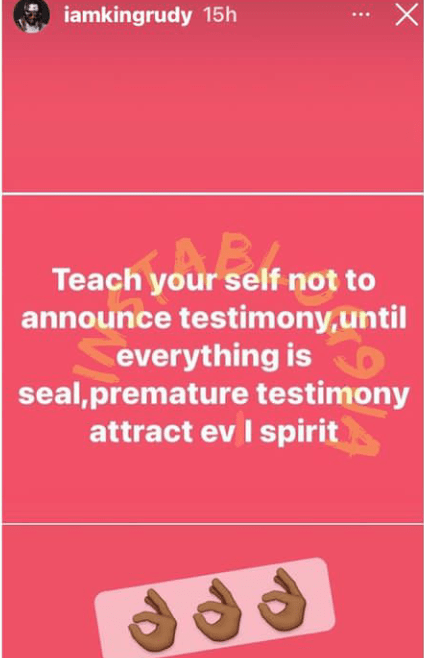 Do not give testimony until everything is done, it attracts evil spirit
---
lola omotayo-okoye, peter okoye, paul okoye daughter, paul okoye wife, paul okoye instagram, anita and paul okoye, peter and paul okoye who is the senior, peter and paul okoye,