Popular singer, Inetimi Odon, aka Timaya is bereaved! The Born to Win crooner via his Twitter platform revealed that he has just lost his best friend, just after they reconciled.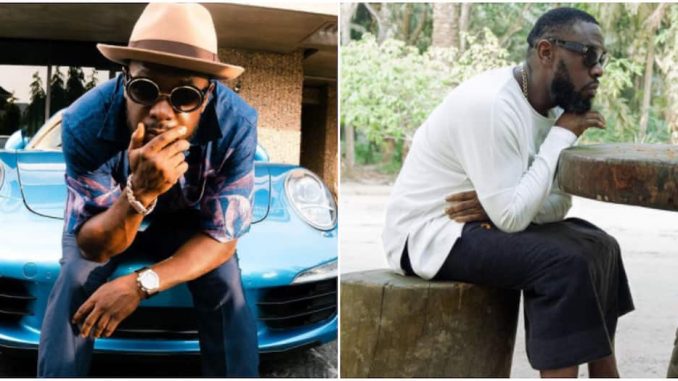 "I can't believe I came to America to bury my BEST friend. Nnamdi why? And we just reconciled," he tweeted.
His fans on the social media page has since been consoling him over the great loss.
Recall that Timaya had earlier denied that he abandoned the lady he was allegedly involved in an accident with on Wednesday, March 2, 2022.
According to him, his team went to visit the woman at the hospital shortly after the incident and stayed there till midnight, and he went to her home the morning after the incident. Timaya said, "I was invited to the station when I came to the lady's house to commiserate with her over the incident. I was there as early as 7am this morning. "It was when we stepped outside the house that we saw police officers. The reason I went to her house was to show my profound remorse. "I would have been there yesterday (Wednesday) but I could not make it because I had to attend something urgently at Ogun State. However, throughout the day, members of my team were with her at the hospital and home till midnight." The singer also maintained that he was not arrested by the police but was rather 'invited for questioning'. He said, "I was never arrested by the police. I was only invited for questioning at Maroko Police Station. From there, I went to the hospital to see the lady."
Timaya Cries Out As He Flies to the US to Bury Best Friend
---
i will never go broke mp3 download, i will never go broke tiktok, i will never go broke nigerian song, i will never go broke lyrics, timaya ogologomma, download don dada by timaya, timaya gratitude,