Popular Nigerian singer, Akinbiyi Abiola Ahmed better known as Bella Shmurda, has said that it is important for him to get an education.
The artiste who wrote his final exams at the Lagos State University few days ago, spoke in an interview with broadcaster, Adesope Olajide.
According to Bella, he had to finish school so that he can serve as a source of inspiration to others who look up to him.
He noted that even though university degrees appear not to hold much weight in present day Nigeria, it is still important to have one for future purposes.
Still on the gist, Nigerian singer Bella Shmurda has revealed that his time working with Wizkid in Ghana is regarded very highly as a huge privilege to him.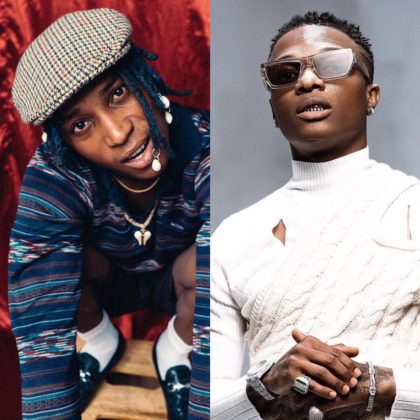 The singer was speaking to veteran music journalist, Adesope Olajide via Instagram Live on Monday, the 28th of June 2021. Bella Shmurda revealed that Wizkid called him up to come to Ghana and record with him and he considers that a huge privilege.
Shoutout to Wiz, he called me up. He was like yo, come through Ghana. You know let's vibe, let's do something. And I went there, seeing Wiz for the first time, short man. It's all good, it's all fun. Wiz is a great personality, so it's a privilege for me, you know? To go into the studio with him, to vibe with him. So it's a good thing, Shoutout to Wiz, it's a very good energy.
Bella Shmurda and Wizkid were reported to have hung out together in Ghana back in March. Wizkid also sent the singer a 'Made in Lagos' gift pack, which got the 'Cash App' singer calling him 'Baba Balo'.
Watch all the videos:
I decided to get a degree because it's important and I want to inspire others – Singer, Bella Shmurda.
______________________________________________________________________________
bella shmurda latest news, wizkid ft bella shmurda, bella shmurda ft wizkid mp3 download, wizkid ft bella shmurda e don spoil, bella shmurda she is from ghana mp3 download, wizkid and bella shmurda, bella shmurda latest song 2021, wizkid and bella shmurda song,