It has come to the time that women have had enough and speaking out against abusive relationships with their partners.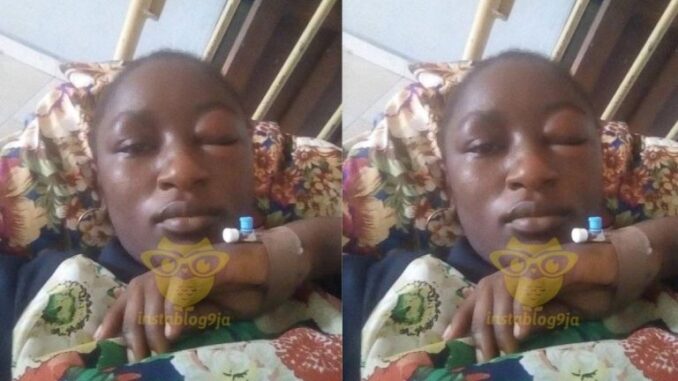 All this comes after gospel singer Osinachi Nwachukwu's demise surfaced online where they linked the cause of the death to domestic violence from her husband.
After it evoked mixed reactions from the general public, other women who are going through similar situations have spoken and cried out for help. The recent one is coming from a woman called Happy Mark.
She took to Facebook to reveal to her fans what her husband did to her. From the photos, she was lying on a hospital bed with her face battered. She asked her fans for their prayers so that she wouldn't die before her time.
See her post below;
She was welcomed by reactions from social media users;
poshest_hope wrote; You don't need our prayer. Once you leave that hospital bed, pack your belongings and leave. Marriage isn't a do or die affair. LEAVE TO LIVE!!!!
chinenye_nwa1 wrote; Some ladies had to wait for someone to diee before they begin to speak up? What a wow ?
okolotheinnocent wrote; Are you ok, you need prayers Abi you need to get a divorce lawyer madam?
doctorr_bright wrote; After prayer for recovery, she needs prayers to leave the marriage…
Woman Cries Out From Hospital Bed After Being Beaten By Her Husband
---
my husband beats me and i like it, what to do when your husband beats you, beaten by my husband book, mrs osinachi nwachukwu biography, amarachi grace eze, osinachi nwachukwu state of origin, wife beating husbands funny, my husband beat me up last night,