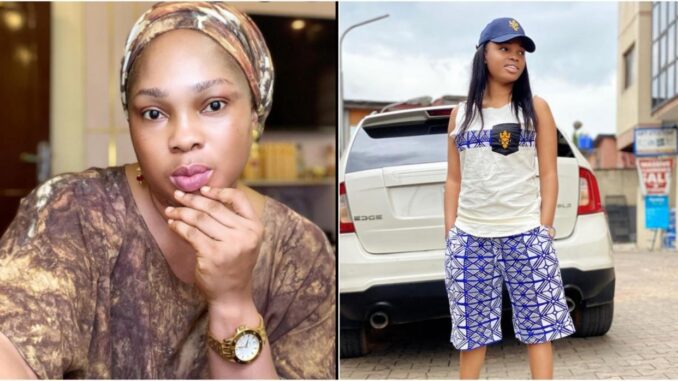 Regina Chukwu has reminisced on her husband's death as her daughter celebrates her 21st birthday on 6th April 2022.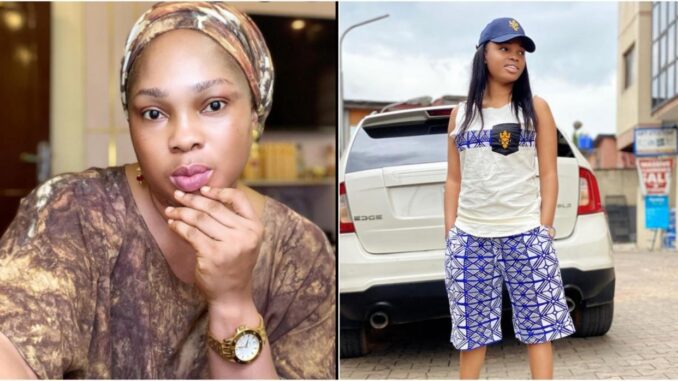 In the lengthy post shared on her Instagram page, Regina Chukuwu expressed surprise that her daughter is already 21, and it still feels like yesterday when she held her in her hand for the first time.
Regina Chukwu also reminisced on her husband's death, how she cried, asking God how she would cope with her two children and the fear of dealing with them all alone.
Regina Chukwu also said she was scared about coping with her children during their teenage years, and she asked God for help so they do not get influenced in the wrong ways.
She wrote: It's my daughter's 21st birthday tomorrow . It's so surreal right now, me Regina have a 21 year old daughter wow. Still feels like yesterday that I healed you in my arms for the first time, my tiny little baby is now officially an adult.
I mean it's still feel like yesterday when I looked down on you and your brother then and I looked up to the heavens in tears asking God how do I cope with these little ones all alone, it feels like yesterday when I had all that fear of how to deal with you all alone as you go through your teenage.
( I was scared I wouldn't cope well) I prayed to God to pls help me train you and your brother so you do not get influenced into the wrong ways cos I knw how difficult the Teen age' can be,
But look at you now, my Ada, you such a calm girl, you made it easy, you are special my small mummy
Now let me leave all that emotions till tomorrow Happy birthday in advance amakamma. People it's @nwaforracheal_ birthday tomorrow she is in school, (Babcock) in case you see her, help me hug her tell her mummy is so excited
Regina Chukwu reminisces on her husband's death as her daughter clocks 21
---
regina chukwu late husband, regina chukwu husband, regina chukwu age, regina chukwu daughter, regina chukwu daughter age, richard nwafor, regina chukwu biography, regina chukwu net worth,
---
Do you know you can make money from this site? Just by reading news, Sharing content, Commenting, posting and more…
Kindly Hit The WhatsApp button below for more information and how to process your registration.
Click to WhatsApp
Click to WhatsApp
---