Congratulatory messages are pouring in for actor, Yul Edochie's wife, May Edochie over her newest achievement.
The mum of four couldn't contain her joy as she got verified on Instagram.
An overjoyed May took to her Instagram page to share the good news with thousands of fans.
"Yassssss! We did it fam, we are verified. Thanks guys for celebrating me already".
A fan saw it as an opportunity to take a swipe at Judy Austin, the actor's second wife.
While hailing May, who she described as the real queen, she mocked Judy.
According to her, May's verification differentiates her from the thief.
Though she didn't mention her name, she was no doubt referring to Judy.
black_goddes001: Aww finally the real queen is verified it is now easy to differentiate from the thief's if you know you know".
Nollywood actors, Tony Umez and Uche Nnannanna and some of her fans congratulated her new feat.
Uche Nnannanna: May nwa
Tony Umez: Congratulations are in order, dear
quinnb_royal: Congratulations mami
emykemz: Congrats Queen
oloyedeibukunmarga: Congratulations
de_light5347: Congratulations
joviankamsy: Thanks be to God who said hard work don't pay. You merit everything May doll
nma_jenny: Congratulations Mama
mugaririnyasha: Congratulations my lovely queen
apchinaza: Yes congrats Queen
lucychewe: Congratulations
anumnujoy: Congratulations
assumpta.chilee1: Congratulations to you mama
temitope_omo: Awww congrats her beloved
daniellanelson88: Yes ooo loud it mama
News recalls Judy Austin expressed her appreciation to God after her senior wife, May Edochie hinted at divorce.
Judy Austin as a second wife, the later has expressed her appreciation to God.
May Edochie while replying to a comment on Instagram which warned Yul Edochie to stop addressing her as his wife, thanked the fan, indicating that all was not well with herself and the popular actor.
The news made Judy Austin happy as she took to Instagram hours after her post to express gratitude to God.
On her part, Judy Austin posted a lovely photo of herself and captioned it, "Thanking God for his unconditional love and everything he's been doing for I and my family!!!Guys!!!! God truly answers prayers!!!!! You only have to believe in him 100%. Have a wonderful day my bunnies!"
News also reported that Yul Edochie, Judy Austin had fully taken her husband's surname.
Judy and Yul broke the internet in April when they announced the birth of their son and marriage.
Judy Austin had disabled her comment section following draggings and had referred to her maiden name.
However, it seemed the actress was ready to be fully addressed as Mrs Yul Edochie.
Taking to her Instagram page to announce her new title, Judy Austin wrote, "Her Excellency Judy Austin Yul Edochie. Thanking God for his numerous blessings".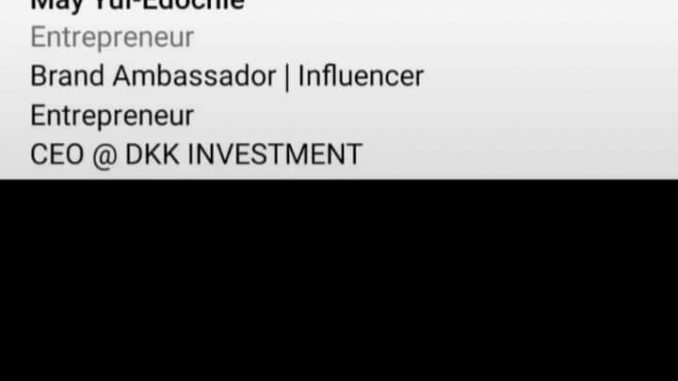 Judy Austin gets mocked over May Edochie's newest achievement
---
yul edochie second wife photos, why did yul edochie marry second wife, yul edochie mother, yul edochie second wife age, yul edochie children, yul edochie daughter, yul edochie wife photos,