In line with our growth strategy propelled by our various innovative products and ownership of different technologies, we seek to recruit talented individuals who are seeking a long-term career with our organization for a period not less than 3 years, to fill the position below: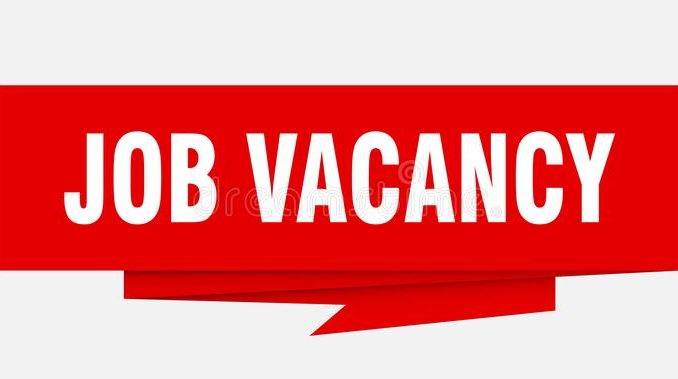 Job Title: Network and Security Specialist
Location: Victoria Island, Lagos
Employment Type: Full-time
Job Description:
A B.Sc or B.Eng from a reputable Institution
An Industry recognized qualification- CCNA & CCNP qualification, MCP,CISM, Comptia Security, ITIL Foundation V3
Minimum of 2 years experience in network and security administration
Duties & Responsibilities:
Ensure Network Connectivity to POS
Ensure network connectivity to Banks
Cleaning and tuning of desktops, laptops and printers of users
Ensure all Network devices and systems are PCIDSS compliant as required
Ensure Internet access connectivity for transaction and email processing is efficient.
Ensure all anti-virus database is updated frequently as required
Ensure that WAN link to DR site is optimal
Ensure that all security and communications devices are optimal, functioning with latest patches and firmware.
Ensure business continuity and strategic planning on DR site availability
Execute information security strategy to proactively identify risk and drive remediation
Ensure that all physical and logical controls that govern the data centre are adhered to
Ensure efficient and timely deployment of fixes/patches
Ensure that all critical security patches (OS and Database) on all servers are up-to-date and tested before applying to the production servers.
Ensure that all warning and critical event logs are reviewed using the solarwinds application and escalated to the responsible unit
Ensure that all servers have antivirus software and the signatures are up-to-date
Ensure that enterprise storage and server firmware is regularly updated to ensure availability and integrity of data
Maintain an up-to-date understanding of emerging cyber threats facing e-payment institutions.
Act as point of contact for managing and delivering various vulnerability and remediation reports.
Build effective relationships with key stakeholders who support IT Infrastructure, applications, processes and operations.
Application Closing Date
5th April, 2022
Network and Security Specialist at a top fintech company
---
job vacancy in nigeria, job vacancy in lagos, job vacancy today, urgent job vacancies in lagos today, current job vacancies, job vacancy in abuja, job vacancies in nigeria 2022, ngo job vacancies,