Controversial faceless blogger Gist Lover has taken to his page to share a screenshot of a chat a fan sent him concerning an alleged relationship between actor Stand Nze and actress Osas Ighodaro.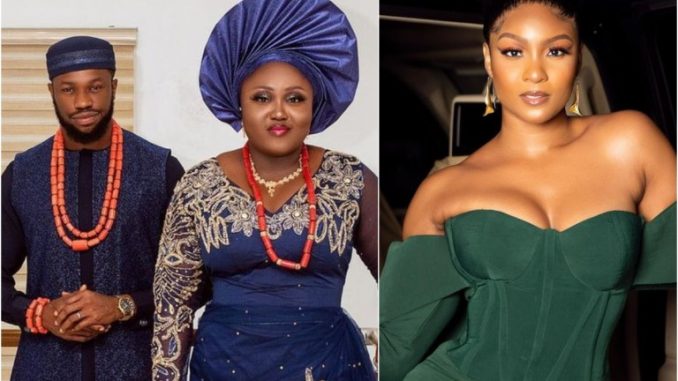 According to the unconfirmed report, the actor Stan Nze is having a love affair with his colleague actress Osas Ighodaro.
According to the message sent by the netizen to Gist lover, Stan Nze has been frolicking with actress Osas Ighodaro even before he got married to his wife, Jessica Blessing.
In a now-deleted post, the message read, "I just say make I tell you say Osas Ighodaro dey fuck Stan Nze wey marry Blessing Jessica. Him and Osas Ighodaro have been sleeping together even before he married blessing. During Osas Ighodaro mums burial in Benin, they both slept in the same hotel room naso I know reach".
However, gist lover, issued a caveat on the post shared saying that he cannot affirm if the information the netizen sent him is true but he also stated that he will investigate the issue and bring out the truth.
Newly Married Actor Stan Nze Allegedly Having An Affair With Actress Osas Ighodaro – Gist Lover Claims
---
stan nze wife age, stan nze wife biography, stan nze first wife, stan nze and blessing obasi, blessing jessica obasi, how old is stan nze and his wife, stan nze and wife age difference, stan nze wedding pictures,