Actress Rita Dominic has replied to a die-hard fan who confessed to having a crush on her for 2 decades making fun of him by using a laughing and a crying emoji to express how she feels.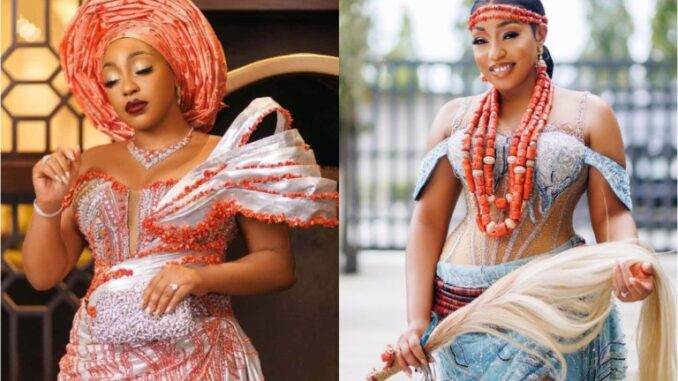 Rita Dominic tied the knot with her man Fidelis Anosike a few days ago and almost everyone is happy for her, congratulating her and wishing her the best in her marriage but then she got to know that some people were crushing on her.
According to this fan, he crushed on Rita Dominic and Kate Henshaw for almost 2 decades now but now he's fully focused on Kate Henshaw since she's married now and he doesn't want any distractions hence wishing her a happy married life.
Rita Dominic replying to that used a crying and laughing emoji at the same time to express how she feels about his confession and it's funny when he said he's now fully focused on Kate Henshaw and need no distraction from her since she's married.
We are aware of how much people love Rita Dominic because of the magic she has been doing on our screens with her acting powers but we never knew some were crushing on her and wishing to be in her life and guess now that this guy has confessed, others will follow suit since she's now taken by someone else.
Screenshot below;
— Rita Dominic (@ritaUdominic) April 21, 2022
Rita Dominic Replies A Fan Who Revealed He Has Been Crushing On Her For 2 Decades And Now She's Taken
---
rita dominic husband, is rita dominic married, rita dominic husband photo, rita dominic and her daughter, fidelis anosike, rita dominic children, rita dominic wedding,