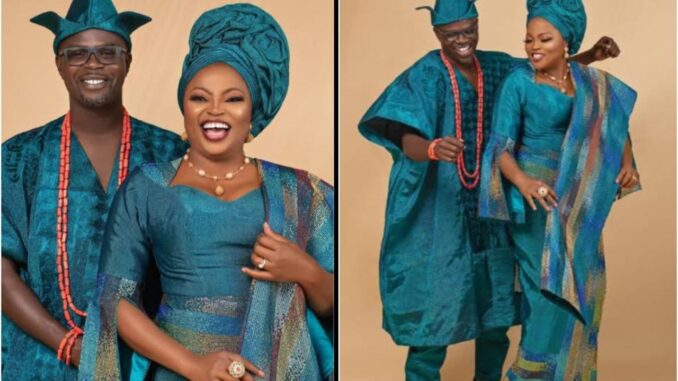 Close friends of Nollywood actress, Funke Akindele have spoken out on her marital crisis with former singer, JJC Skillz.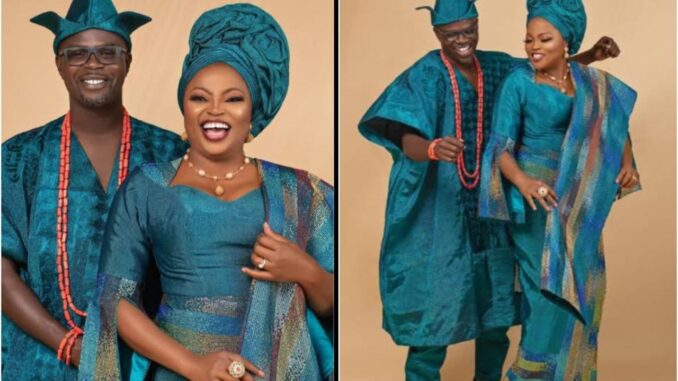 News reported on Sunday April 10 that the couple's marriage was on the rock over Funke's controlling behavior.
Her friends have now spoken on her behalf as they claimed that reports of Funke Akindele's marriage shaking is false.
They stated that it is normal for couples to have misunderstandings and their marriage is still solid.
They added that Funke Akindele and JJC Skillz are made for each other.
"Close pals of Funke Akindele and her husband, JJC Skillz have said aunty Funke's marriage is solid. They said it's normal for couples to have misunderstandings, but these ones are made for each other from heaven. More blessing for Omo Ghetto".
News recalls controversial blogger, Cutie Julls had revealed how Funke Akindele allegedly snatched JJC Skillz from his numerous mistresses and camped in Nigeria as her husband.
According to the blogger, Funke Akindele went to the extreme by relocating JJC Skillz from abroad to Nigeria to be her husband.
The blogger alleged that before their marriage, JJC Skillz was still having affairs with his babymamas.
Funke Akindele's friends speak on her marital crisis
---
funke akindele twins photos, funke akindele second husband, funke akindele children, funke akindele husband biography, funke akindele step-children, funke akindele biography, funke akindele ex husband, funke akindele twins names,
---
Do you know you can make money from this site? Just by reading news, Sharing content, Commenting, posting and more…
Kindly Hit The WhatsApp button below for more information and how to process your registration.
Click to WhatsApp
Click to WhatsApp
---