Movie producer and former singer, Abdulrasheed Bello popularly known as JJC Skillz or Mr Bello has shed more light on his birthday message to estranged wife, Funke Akindele.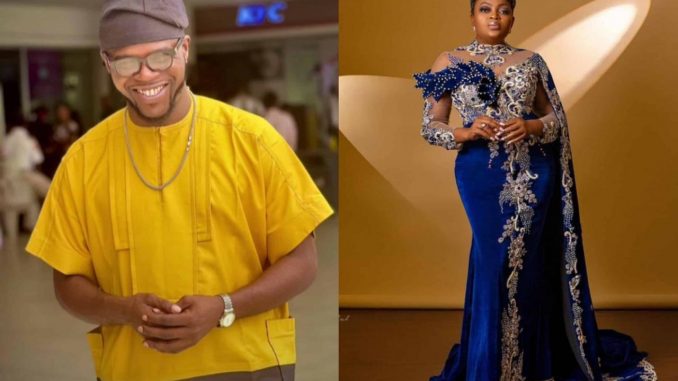 News reported that JJC Skillz had left many applauding him over his birthday message to Funke Akindele.
JJC Skillz posted a video collage comprising of his favorite moments of Funke and their twin boys, with a soundtrack of a professing love song, the music producer wrote "Happy birthday my darling mama ibeji, I pray for our children to embody the goodness of God and be a blessing to generations. Today is your day to celebrate and live to the fullest, Long life and prosperity."
His birthday wish for her left many in awe of him as they flooded his comment section singing his praises. Read more here.
Funke Akindele also acknowledged his birthday message.
Appreciating him, Funke Akindele said amen to his prayers.
"Thank you so much baba ibeji. I appreciate it o. Amen to your prayers".
This divided the internet as it had many praying for a reconciliation.
Addressing it, JJC Skillz stated that as one who has multiple babymamas and grew up in London, it was pertinent for him to celebrate the mother of his child.
Mr Bello made this known during an interview with TVC, E- Splash.
JJC Skillz noted how he spent almost seven years in a lovely relationship with Funke.
For him, he wishes the mother of his twins good luck in her endeavors.
Recalls that six years after their marriage and several rumors of separation, Mr Bello finally confirmed their divorce in an Instagram post.
The music producer and filmmaker revealed this on his Instagram page where he wrote, "Dear Friends and family, I need to let you know that Funke and I have separated. While it lasted, we shared many things and have created two beautiful children.
"The last two years have been tough for us. I have tried my best to fix things, but I believe it is beyond repair. 3 months ago and at Funke's insistence, I moved out of the house and, apart from AMVCA, have not been able to get Funke to sit down amicably to discuss the future of our relationship."
"I'm making this announcement, so the public knows we are both pursuing separate lives. We still have issues that need to be addressed, such as the custody and wellbeing of our children, which is paramount, and business interests that need to be disentangled, but I do not doubt that these will be resolved one way or the other."
JJC Skillz speaks on his 45th birthday surprise to Funke Akindele
---
jjc skillz net worth 2022, jjc skillz house, funke akindele net worth, funke net worth, jjc skillz wife, jjc skillz net worth 2022, jenevieve net worth, jjc skillz and don jazzy,