A few weeks after Big Brother Naija Reality Show 2021 ended, a housemate, Boma Akpore was in the lips of many Nigerians for florickling with a married woman, Tega during the show.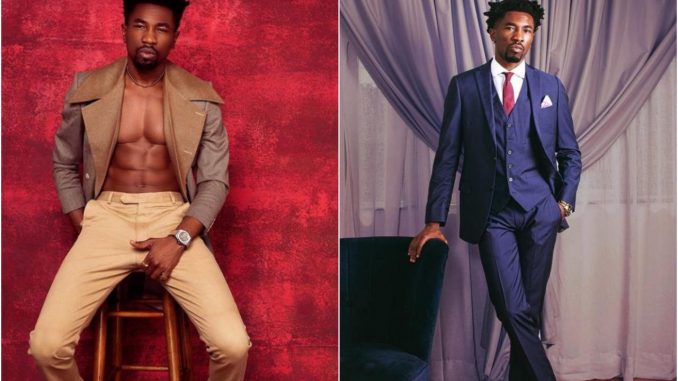 Boma was heavily criticized and called all sorts of names, but he had a thick skin.
He said President Buhari should pay him for keeping jobless youths busy.
However, in a recent interview with Punch, he maintained that that statement was never a stunt.
He said, "There was no offense or disrespect intended. I was referring to the teeming number of trolls (cyber bullying) that we (Big Brother Naija housemates) get online. A large number of people stay on social media to simply pull people down and most times, they don't even have the full context of the situation before sharing their negativity. Nobody is perfect and we all make mistakes. It is bad enough when one has to deal with the mistakes they made. It is worse adding the backlash, negative commentary and cancel culture coming from every single angle. It really gets so overwhelming and sometimes, one really have to ask if the people putting up all the negative comments do not have other positive and meaningful things to do. I feel like I became a magnet for negativity after the show and it was unending, so I lashed out. After all, I am only human. Again, I meant no disrespect to anyone.'
Asked if he thinks it was an insult to his fans, the ex footballer said, "The comments were clearly addressed to the trolls and all those who keep bombarding me with toxic and negative comments. It was definitely not to my fans who I love, respect and appreciate for being extremely supportive, generous, considerate, cooperative and understanding. I am thankful for the love my fans continue to show me. That is what keeps me going."
'Why I said President Buhari should pay me for keeping jobless youths busy' – BBNaija Boma Akpore
---
boma akpore movies, boma bbnaija wife, boma akpore movies and tv shows, boma akpore wikipedia, boma — bbnaija movies and tv shows, boma akpore blacklist, boma bbnaija biography, boma in for life series,