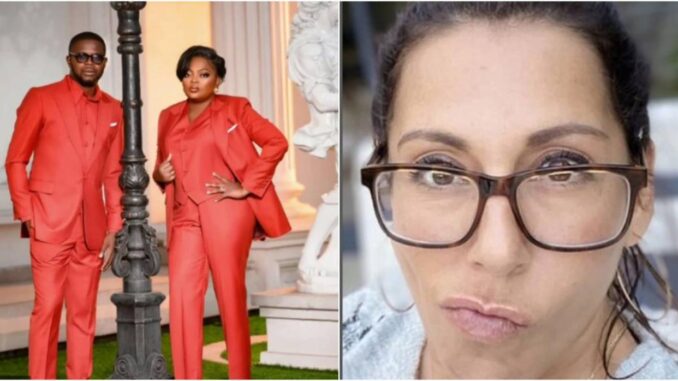 The drama between Nollywood actress Funke Akindele and her husband's babymama, Mella is obviously not ending anytime soon.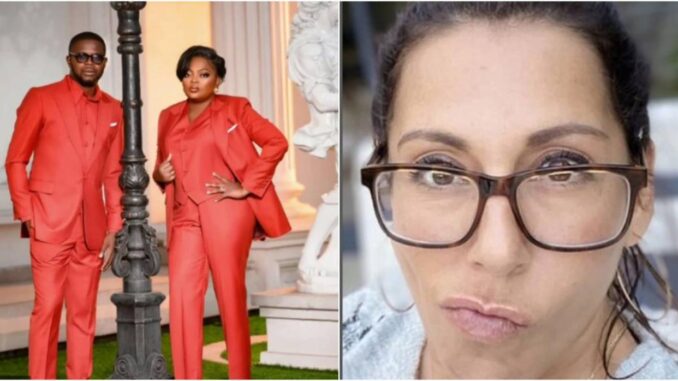 Mella who is the mother of Benito, singer JJC Skillz' second son has revealed that her experience with the couple have been traumatic.
News had reported that amidst the whole brouhaha going on since Benito revealed how his father assaulted him, Funke Akindele has remained silent and failed to comment on the issue online.
Instead unbothered, Funke Akindele took to her social media page to share her new photo of herself saying that her estate is beautiful.
Many Nollywood stars stormed Funke Akindele's comment section with beautiful compliments, including Mercy Johnson, who described her as a queen.
She wrote: "A queen and more, tuale".
However in reaction to Kemi Filani's reports, Mella maintained that Funke Akindele wasn't silent as reported, instead she attacked Benito again with distorted private information.
She wrote, "Your Queen and more is not silent, she attacked my 17 year old son with nasty distorted private information. And FYI, this isn't drama this is trauma."
JJC Skillz' babymama calls out Funke Akindele
---
funke akindele twins, funke akindele children, funke akindele step-children, funke akindele net worth, funke akindele house, funke akindele twins photos, funke akindele whatsapp number, funke akindele age,
---
Do you know you can make money from this site? Just by reading news, Sharing content, Commenting, posting and more…
Kindly Hit The WhatsApp button below for more information and how to process your registration.
Click to WhatsApp
Click to WhatsApp
---