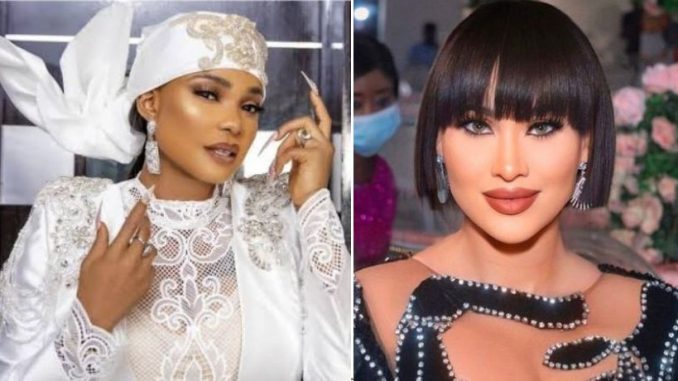 Nollywood actress, Iyabo Ojo has again called out her colleague Caroline Danjuma for being rude and disrespectful.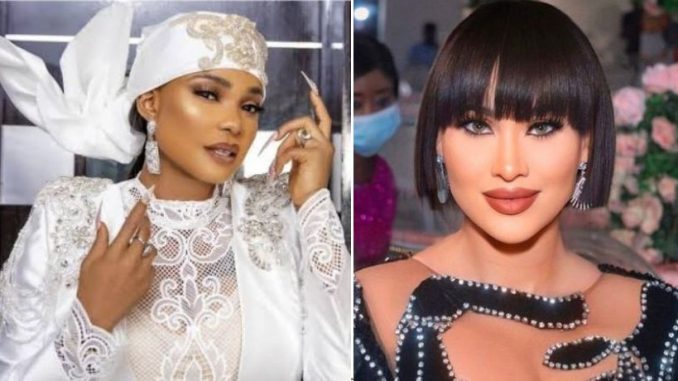 Ojo and Danjuma — now known as Caroline Hutchings — both featured on the Real Housewives of Lagos (RHOL), the reality TV show. But it appears all is not well between the the two film stars.
Caroline had yesterday posted a to whom-it-may-concern subtle shade on her Instagram page. She wrote:
"Out of trenches , but the trenches is yet to leave you .. love and light to your fav.. inferiority complex is a mental disorder. QueenC."
Unfortunately, many had thought the shade was for Laura Ikeji who is also part of Real Housewives of Lagos (RHOL), the reality TV show.
However, with Iyabo Ojo's response on her verified Instagram page, one could tell who owns Caroline's message. Iyabo Ojo wrote:
"Caro! Caro!! Caro!! Your rudeness & disrespect that night was on a different level, you said I was insensitive towards your boyfriend's bracelet lol … it's a pity the camera can't play out everything & the most happened off camera but deep down in your heart you know that I was one of the reasons you remained on the show….. even when you snitched on Toyin… showing me her WhatsApp messages to you about me, I still kept my cool and encouraged you to remain on the show…..Off camera you're so rude & disrespectful even to the crew but I have always made excuses for you…, and I can see in your diary sessions, you are such an angel in Disguise….
Why didn't you mention I returned your gift the next day, you said I was insensitive about your boyfriend's bracelet bcos I asked if it was from your billionaire ex husband or current billionaire boyfriend lol that's a girls talk no big deal darling & you know that, we've had worse talks than that….. the only issue was I asked on camera which I apologized immediately and we even laughed about it even tho the camera didn't show that part, abi you forgot you told us that you wish you had stolen it for yourself & lied it went missing, anyways let's leave the gbasgbos for reunion…'
You're So Rude, Disrespectful – Iyabo Ojo Again Calls Out Caroline Danjuma
---
iyabo ojo daughter, iyabo ojo husband, iyabo ojo net worth, iyabo ojo ex husband, iyabo ojo mother burial, iyabo ojo biography,
---
Do you know you can make money from this site? Just by reading news, Sharing content, Commenting, posting and more…
Kindly Hit The WhatsApp button below for more information and how to process your registration.
Click to WhatsApp
Click to WhatsApp
---