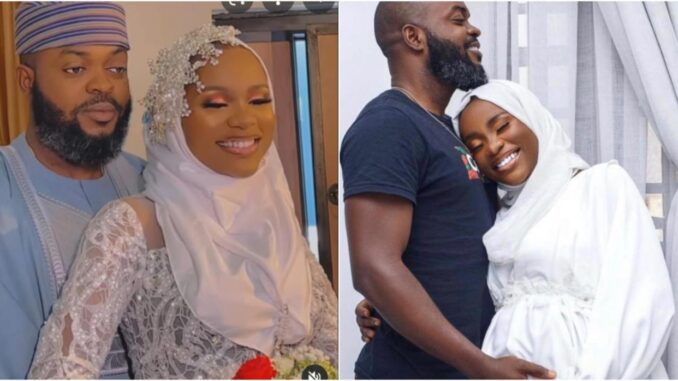 Instagram blogger Gistlover disclosed this, and it comes barely four months after their secret wedding, where he did everything on a low key.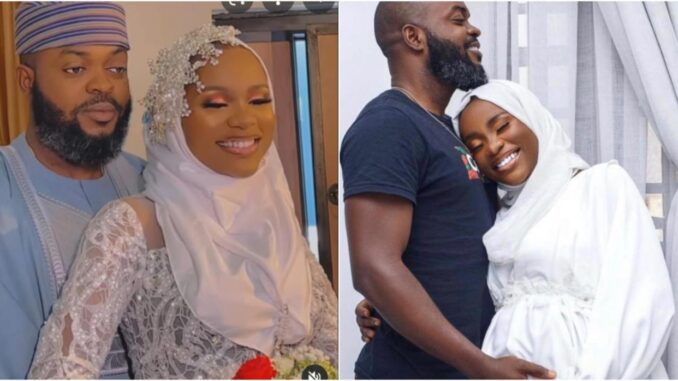 Unlike many Nollywood stars who publicize their wedding online before the big day, Yomi Gold kept everything under wrap.
The post reads: Yomi ati young shall grow don born oooo congratulations young shall grow, when I talk say young shall grow get belle, some people almost beat their papa saying GLB Na lie, yen yen yen he don clear now ?? Make una getat abeg I Dey bring better vawulence now. I come in peace.
News recalls that Yomi Gold's ex-wife, Victoria caused a stir on social media as they clashed on his 40th birthday.
She took to her social media page to celebrate his birthday with messages staking a claim on the actor.
His ex-wife accused him of leaving her and their two children to follow Ameenat, a promising actress.
Actor Yomi Gold and his younger wife welcome a baby after dumping his wife of 15 years
---
yomi gold wife, yomi gold new wife, yomi gold biography, yomi gold father, yomi gold wedding, yomi gold wife picture, yomi gold net worth, aina gold,
---
Do you know you can make money from this site? Just by reading news, Sharing content, Commenting, posting and more…
Kindly Hit The WhatsApp button below for more information and how to process your registration.
Click to WhatsApp
Click to WhatsApp
---