Family members of late gospel musician, Osinachi Nwachukwu have said that Osinachi's husband was previously married to a lady before he got married to Osinachi.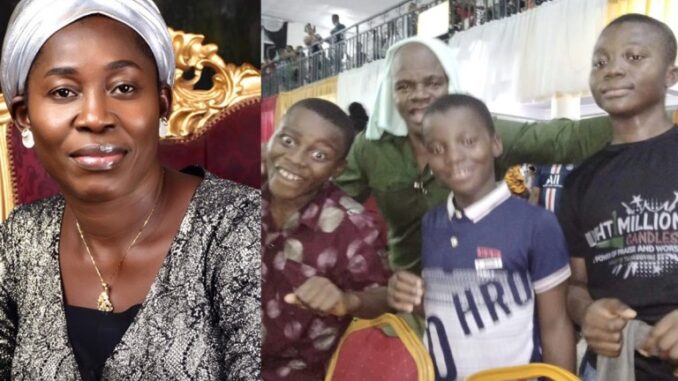 According to a report by Vanguard Nwachukwu secretly got married to the woman and hid their affair from Osinachi and her family but their marriage took a left turn at a point after the woman gave birth to a child for him.
The report states Osinachi's children of the deceased gospel star made this discovery after they stumbled on an old photo album hidden in his father's room that showed all the series of events that their father had with his secret wife.
They said their mother suspected her husband was having a secret affair but did not have any strong evidence to use against him.
Recounting how he discovered the photo album which exposed Mr. Nwachukwu's secret, the child said,
"One day, my father was away and forgot to lock up his room. So, I entered and a voice within told me to explore the room. Then, I saw the album and out of curiosity, I opened it and saw daddy's old photographs. From the photos, I could see that my daddy lived a wayward life.
So, I closed the album and kept it where daddy hid it. I couldn't tell mummy or anyone because I was very afraid that daddy will kill me if he found out that I knew about the photos. Mummy once tried to search for things like this (album) in daddy's room, but could not find anything."
Child Of Late Osinachi Nwachukwu Claims Father Was Having Secret Affair
---
osinachi nwachukwu age, husband of osinachi nwachukwu, osinachi nwachukwu worship songs mp3 download, death of osinachi nwachukwu, husband of osinachi nwachukwu pictures, mrs osinachi nwachukwu biography, osinachi nwachukwu children's, osinachi nwachukwu twin sister,