Popular cross-dresser, Bobrisky has thrown himself to any fine, good-looking and handsome boy worthy enough to take him out this weekend, Saturday precisely.
The male barbie, interacting with almost 4 million followers on Instagram stated that he needs a cute boy who would take him out on Saturday while promising to rent a full cinema to perfect their day.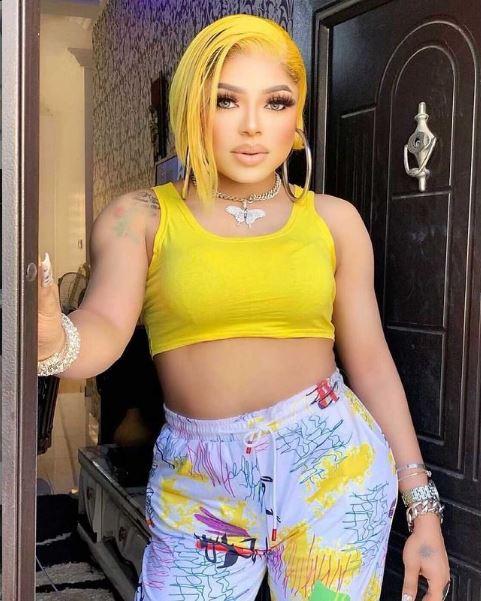 Bobrisky who didn't fail to hint to the public about his enormous riches presented a list of exotic cars that could be an option for him and his man on that day.
He wrote:
"Which of the car should we drive out on Saturday? Since you are d guy I will allow you drive. I want to respect my man
Bentley
Range Rover
gle AMG (Benz)
Cla sport ( Benz)
You must be cute o ! Cos I'm too pretty now and my shape is too die for. Make sure you brush ur mouth too o
Some of u are fine but ur breath Stink"
See the post below: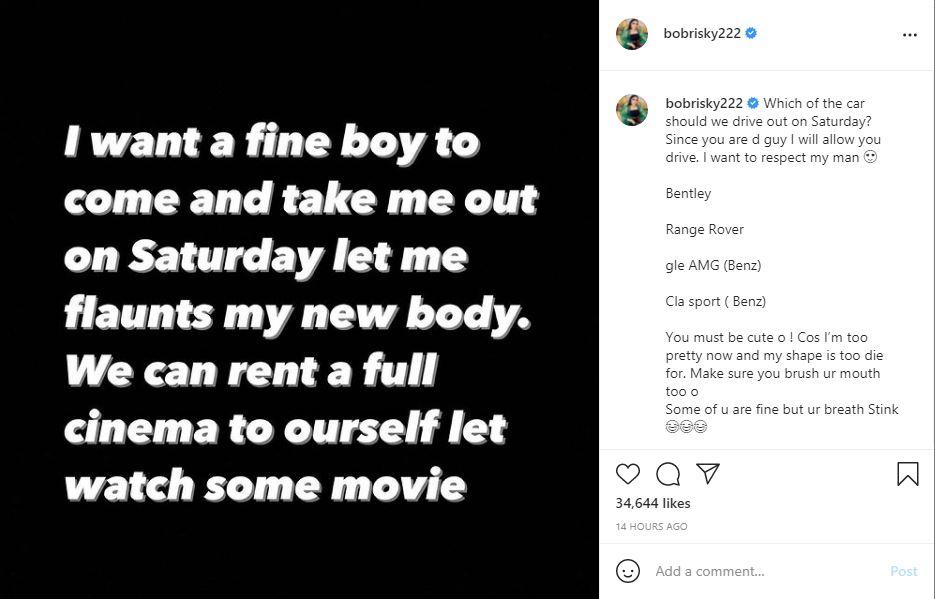 I want a fine boy to come and take me out– Bobrisky throws himself for grab..
________________________________________________________________________________
bobrisky surgery video, bobrisky pictures, bobrisky real face, bobrisky wife, bobrisky wedding, bobrisky religion, bobrisky as a boy, bobrisky net worth,