Excited bride-to-be, DJ Cuppy has fully embraced her fiance, Ryan Taylor's family as she meets with his parents.
The billionaire daughter who has been flooding Instagram with PDAs and love quotes, has declared herself part of her fiance's family.
Just days after Naijabulletin news reported that Cuppy had visited her in-laws, she shared photos from the family moment.
Captioning it, Cuppy announced that she is now part of Taylor's family.
"Hi! My name is Cuppy and I'm part of your family now".
News reported days back that DJ Cuppy had finally met her fiance, Ryan Taylor's father.
The daughter of billionaire Otedola, whose relationship with the British boxer seems to be waxing stronger by the day, has been meeting with his loved ones.
Ryan shared photos of the duo on his Instagram pages. In his caption, he stressed on the importance of family. Ryan revealed that his dad is a workaholic and wouldn't stop working for anything or anyone, hence, why he went with his fiancee, DJ Cuppy to hunt for him.
"The version of me in your mind is not my responsibility. It's family over everything. (My dad will not stop working for anything or anyone so we Hunted him down)".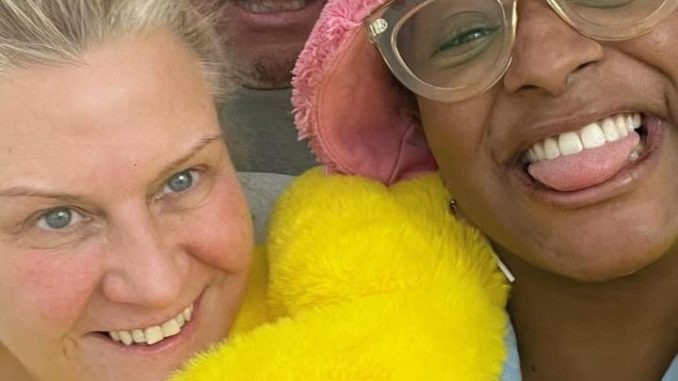 DJ Cuppy engaged
Recall that DJ Cuppy got engaged to her White fiance, Ryan Taylor whom she met twenty-five days earlier on Friday, 19th November 2022.
Videos and photos of her engagement by her white boyfriend surfaced online with several congratulatory messages.
Cuppy was seen in the video hugging and kissing him after he popped the Will-You-Marry- Me question to her on stage.
DJ Cuppy said 'Yes' to the question, which was followed with passionate kisses on stage.
"I'm part of your family now" DJ Cuppy tells fiance Ryan Taylor as she meets with his parents
---
dj cuppy net worth, dj cuppy father, zinoleesky and dj cuppy, dj cuppy mix 2022, dj cuppy family,