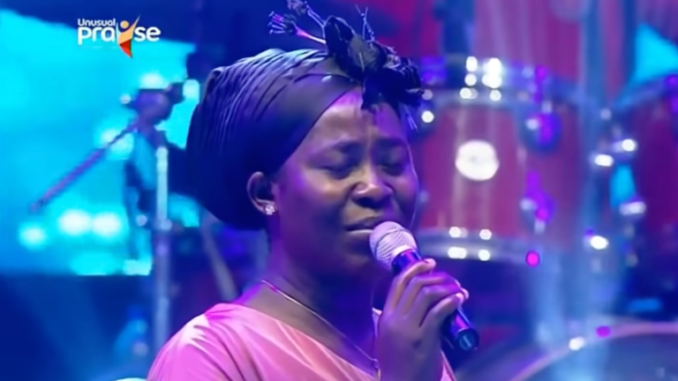 Nigerian musician, Osinachi Nwachukwu might not be here with us today, however, her memory still lives on.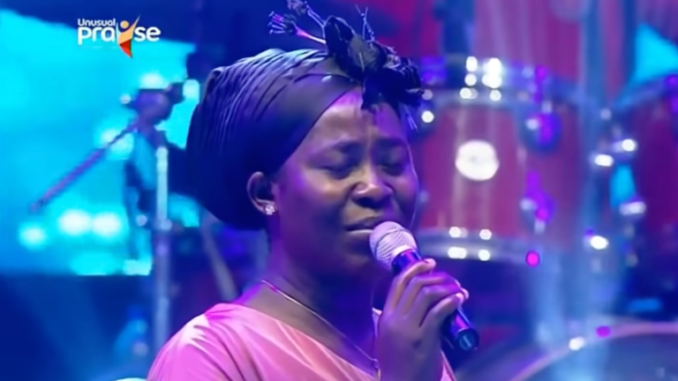 The 42-year-old singer died on April 8 and her death has really sent waves of shock down the spine of her family, fans, and loved ones.
As we speak, her family is yet to speak about her death and this really shows that her death has been a big blow.
In this article, we take a look at one of the powerful ministrations she had during his gospel career. She had the ministration in the year 2019 and she was on stage with her twin sister, Amarachi Grace Eze.
Watch the video below;
Some reactions from social media users concerning her death are;
@_PROSPERO_ – Gospel artiste, Sister Osinachi popularly known for her song Ekwueme has passed away.
May her soul Rest In Peace ?
Farewell Osinachi
Farewell Ekwueme
Farewell the Lord's golden voice .
@88ideass – I just heard that this "Ekwueme ee, ekwueme eee, you are the living God" gospel crooner – Mrs Osinachi Nwachukwu is no more. ???
@OfficialAkoh – Just heard that the osinachi nwachukwu who was featured in ekwueme is dead. It's a sad one. May her soul rest in peace
This Powerful 20-Minute Ministration By Late Nigerian Gospel Musician, Osinachi Nwachukwu Will Get You In The Spirit
---
osinachi nwachukwu songs, osinachi nwachukwu age, osinachi nwachukwu worship songs mp3 download, osinachi nwachukwu husband, mrs osinachi nwachukwu biography, mmuo na eri mmuo by osinachi nwachukwu, oke mmuo by osinachi nwachukwu mp3 download, osinachi nwachukwu twin sister,
---
Do you know you can make money from this site? Just by reading news, Sharing content, Commenting, posting and more…
Kindly Hit The WhatsApp button below for more information and how to process your registration.
Click to WhatsApp
Click to WhatsApp
---