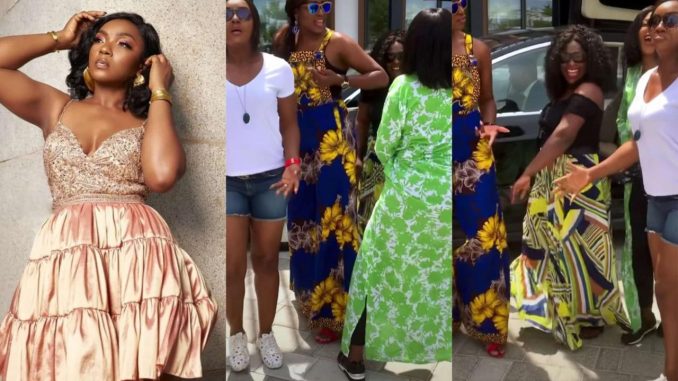 Nollywood actress Chioma Akpotha is reminiscing on a sweet moment with her Nollywood squad; Omoni Oboli, Ufuoma McDermott and Uche Jombo.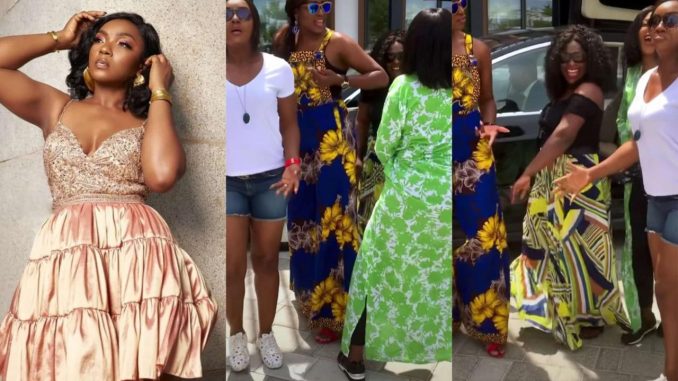 Sharing a throwback video of them having fun in Dubai, Chioma reminisced on their sweet bond.
Giving details of their experience, she stated that she remembers the day like it was yesterday.
Chioma added that she couldn't wait to recreate such moments with them.
"I remember this day/video like it was yesterday! Goodness! We had maximum fun! From @ufuomamcdermott who started off like she was choir conductor to @uchejombo who jumped in like she was going to scatter everywhere with her dance moves and to someone (pls dont tag her) who kept twisting her waist just to prove to us that she has bombom o! DUBAI was Funnmmm and I cannot wait to do it again in a few weeks, not just with my girls but with 12 lucky ones that will be picked at a live Instagram show on the 16th of August!…..".
News recalls there had been jubilation in the air as beloved Nollywood's fantastic four; Ufuoma McDermott, Uche Jombo, Chioma Akpotha and Omoni Oboli, reunited for the first time in years.
Since 2018, there have been speculations that the best friends had parted ways as they were rarely seen together.
However, Uche Jombo had put the speculations to rest as she shared a photo of them.
Uche Jombo announced that they would all be in Dubai On August 16.
Uche revealed that 12 winners would be selected on Instagram to join them in the luxury city.
"How my girls and I will show up in Dubai on August 16th, the Dubai Girls will do a LIVE INSTAGRAM random blind selection from all the comments to select 12 winners to be wutg us in Dubai from 6th – 11th. Good luck".
Many took to the comment section to express joy at their reunion.
Speaking on their fallout, Ufuoma McDermott had revealed that in an industry where friendships hardly endured tough times, her friendship with her colleagues – Omoni Oboli, Uche Jombo and Chioma Akpotha – had lasted for a long time.
In an interview with Sunday Scoop, the actress revealed how to sustain friendship in Nollywood.
She said, "What we feel for each other is care and love. If you love someone, you look out for them. I don't know if I have ever sat back and drawn a plan, saying this person is going to be my friend. It just happens; your spirit just flows with certain kinds of people. You allow them into your inner circle. It is something that just happens, it is not planned."
Chioma Akpotha gets emotional as she recounts memorable experience with the Fantastic Four
---
franklin akpotha, chioma akpotha child, chioma akpotha family, chioma chukwuka daughter, chioma chukwuka house, franklin akpotha pictures, chioma chukwuka daughter wedding, chioma chukwuka akpotha wedding pictures,
---
Do you know you can make money from this site? Just by reading news, Sharing content, Commenting, posting and more…
Kindly Hit The WhatsApp button below for more information and how to process your registration.
Click to WhatsApp
Click to WhatsApp
---