Chiemerie, the deceased gospel musician, Osinachi Nwachukwu's brother, has finally come out about his sister's inability to leave her allegedly violent husband.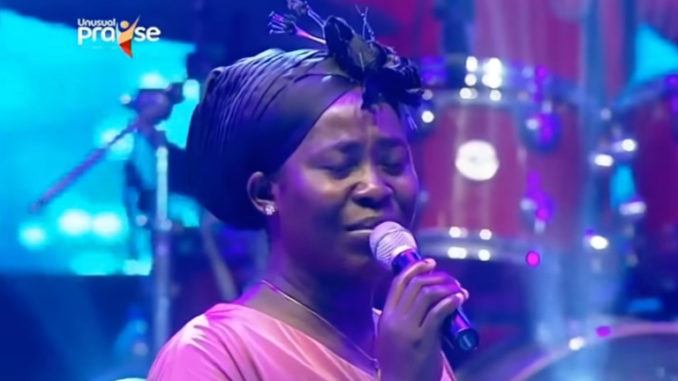 Osinachi, according to Chiemerie, refused to leave her marriage matter how toxic it was because of what others and her fans would say about her.
He claimed that Osinachi didn't want to be labeled as a divorced gospel musician, so she opted to put up with all kinds of abuse, which subsequently resulted in her death.
He went on to say that Osinachi kept all of her husband Peter Nwachukwu's severe treatment from him hidden because she anticipated what he would do.
Chiemerie went on to say that Peter Nwachukwu was covertly dealing with his sister, who was dying a slow death.
The embittered brother went on to describe Osinachi as a calm, God-fearing woman who is trouble-free.
He said:
"I know Osinachi very well. She is very quiet and God-fearing. She was going through all these and she refused to tell me because I would have known what to do.

"She was just hiding all these things so people will not talk about her and say she is divorced. So, the man was dealing with her and she was dying slowly."
Why My Sister Refused To Leave Her Marriage – Osinachi's Brother Finally Speaks, Spills Secret
---
osinachi nwachukwu age, osinachi nwachukwu husband, osinachi nwachukwu children's, osinachi nwachukwu songs 2022, osinachi nwachukwu pictures, osinachi nwachukwu burial, osinachi nwachukwu god of power ikem, osinachi nwachukwu,